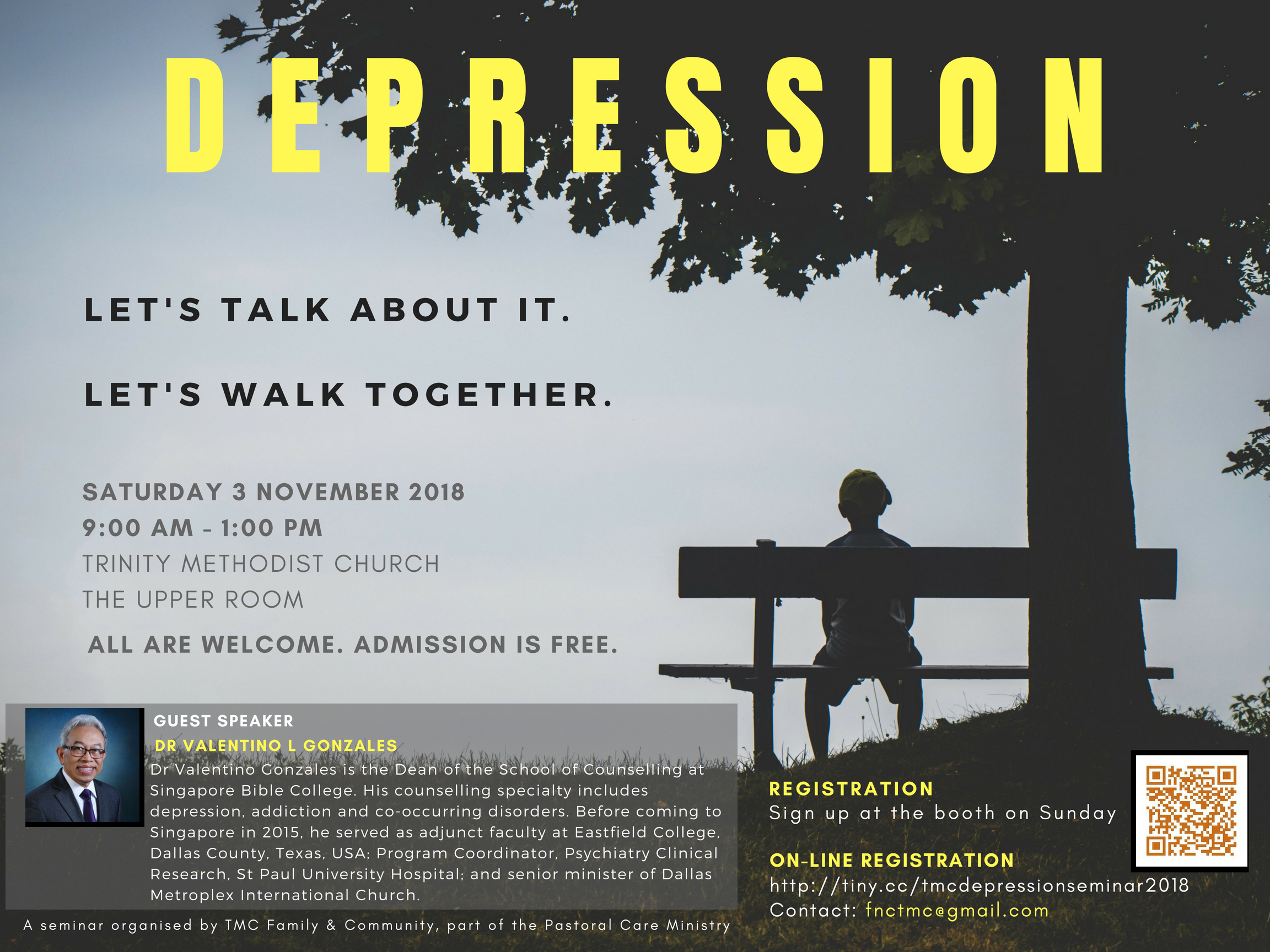 Sat 3 Nov | 9.00am-1.00pm | TMC The Upper Room

A loving and authentic community of faith needs to be ready to talk about mental health and to walk alongside those who struggle. This is especially since our spiritual health is also linked with our emotional and mental well-being.

One of the most common mental health conditions is Depression. What's it really like? And what can we do? Our guest speaker, Dr Valentino Gonzales, Dean of the School of Counselling, Singapore Bible College, addresses the topic of Depression.

Register at the booth on Sundays at TMC from 7 Oct 2018 or online.

Email for enquiries.

This seminar is organised by TMC Family & Community, part of our Pastoral Care Ministry. Admission is free.
Every Thurs | 9.00am - 10.30am | TMC

Wondering what to do with your 0-3 year old on Thursday mornings?

Tired of the same toys, books and walls?

Break your routine and join in this gathering of songs, stories, and craft.
A wonderful opportunity for adult conversation too!
Parents, Grandparents, all Caregivers are welcome.
(Remember to leave home with the baby!)

Special talk on formula milk
What's happening this week?
FAQs
Register attendance
Volunteer
Enquiries
Spread the word! Flyer in English / Chinese and Video