WELCOME HOME
No matter who you are or where you've come from, you're welcome here.
Our hope is to be a community and place where you experience a personal connection with God,
find a community of people to journey through life with, and grow in purpose and hope.
We'd love to meet you.
DISCIPLESHIP
Where Disciples Make Disciples
We believe that disciple-making is the core mission
of the Church, just as Jesus has called us to do.
We hope each person who calls TMC home will experience
God's love deeply, thrive in strong spiritual communities and
boldly share the Gospel of Jesus' love widely.
We'd love to help you begin your discipleship journey today!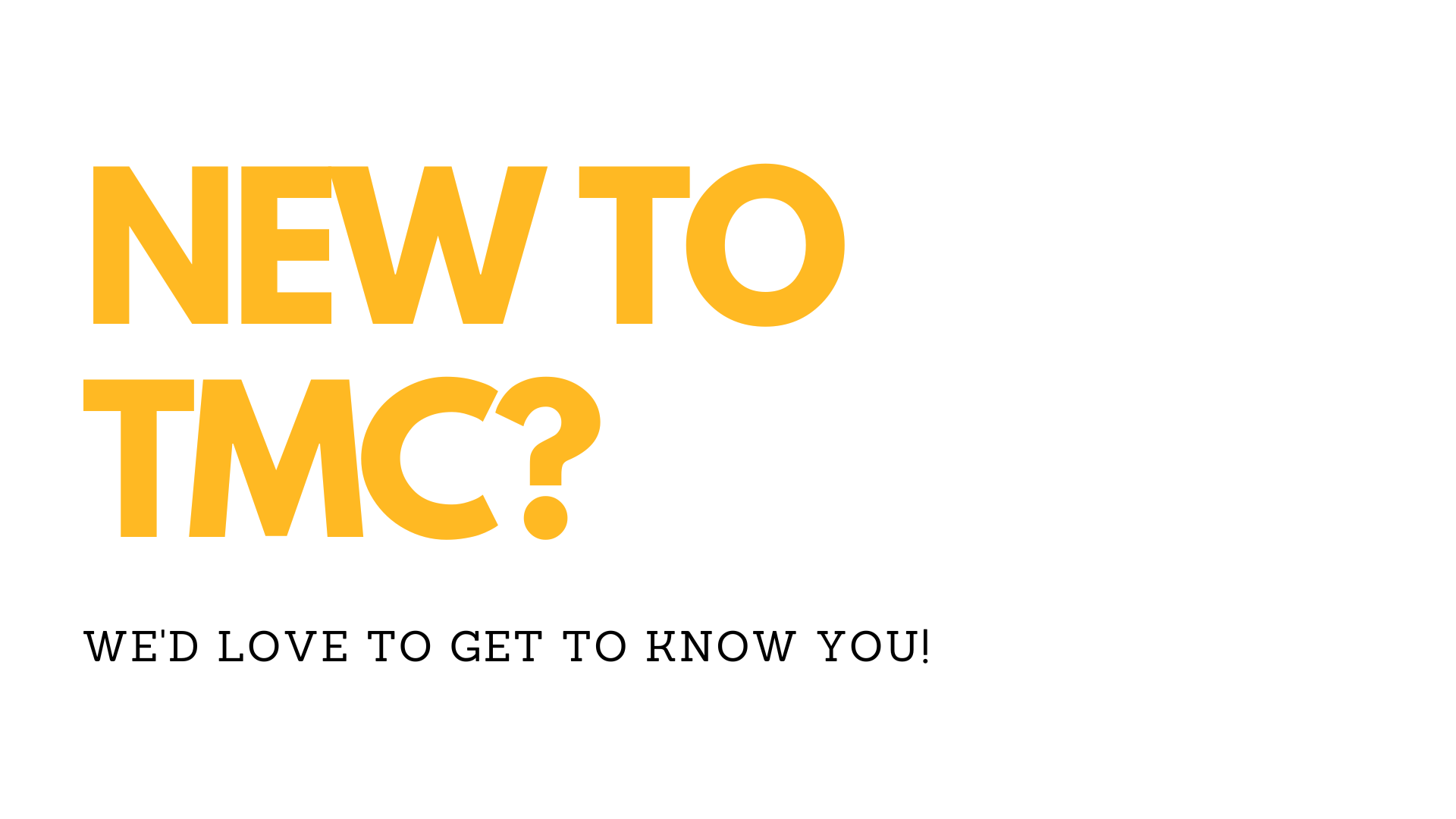 New to TMC?
Are you new to TMC or looking for a Church to call home?


We would really love to meet you and get to know you!

Do fill in our Welcome form by clicking HERE and one of our team would get in touch with you shortly. 
Church @ Prayer
Prayer meeting is held IN-PERSON on the 1st Wednesdays of the month,
at 8.00pm at the Prayer Chapel in TMC.
All other Wednesdays are held ON ZOOM at 8.00pm.
You can access it by heading to https://tinyurl.com/ChurchatPrayer
(ZOOM Meeting ID: 832 8371 0148 // Passcode: 512038 )
Join us at our weekly Wednesday prayer meeting to seek God and intercede for the
world, our country, church and each other.
The Saturday Service
Saturday, 4.30pm,
Emmanuel Hall
(Level 2)
Sunday Traditional Service
Sunday, 9.45am,
Sanctuary
(Level 1)
Sunday Contemporary Service
Sunday, 9.45am,
Emmanuel Hall
(Level 2)
Mandarin Service
Sunday, 11.30am,
Sanctuary
(Level 1)
日早上11.30,地点教会圣殿 (一楼)
Children's Ministry
Sundays, 9.45am,
Creche – The Living Room (Level 1)
Kindy – Abraham Room (Level 1)
Primary – Hallelujah Room (Level 3)