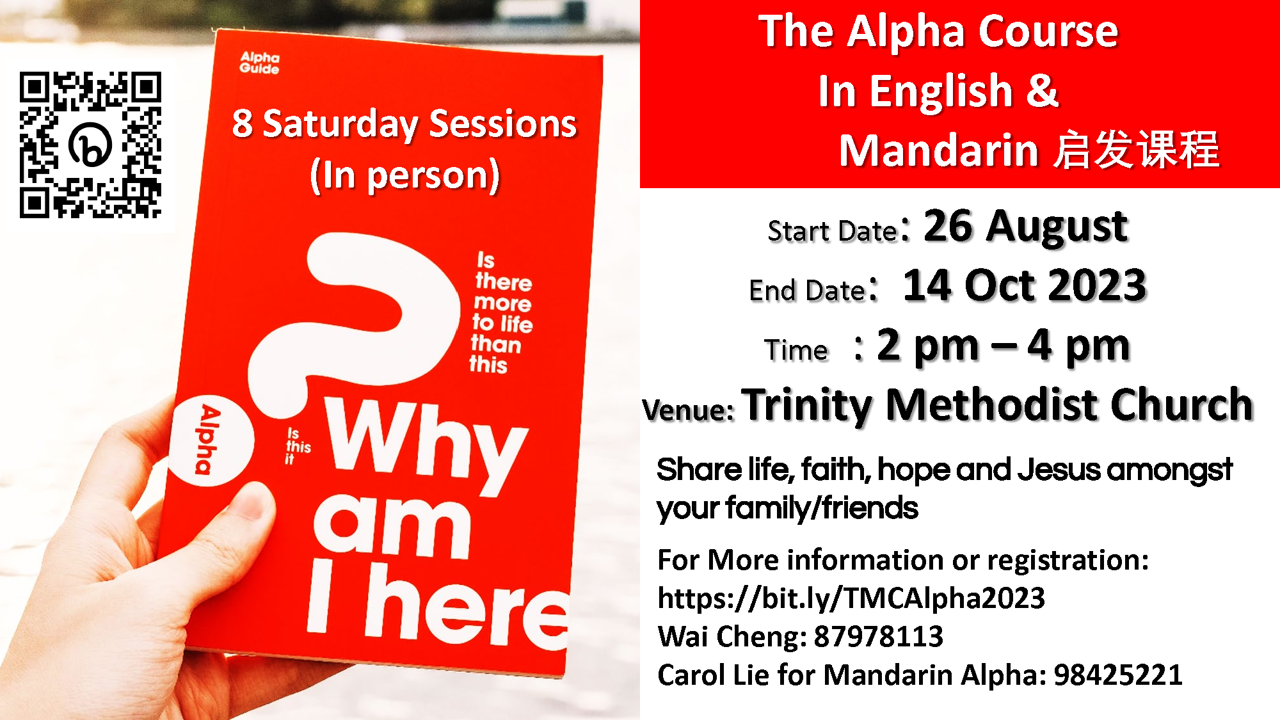 The Alpha Course (English & Mandarin)
199
199 people viewed this event.
INVITE A FRIEND TO ALPHA!
Alpha is a series of sessions where people explore life, faith and meaning in a safe space.
The English & Mandarin Alpha Course will be running concurrently onsite
at TMC for 8 Saturdays, starting 26 August, 2-4pm.
Do invite your pre-believing friends and loved ones to participate
and come together to experience and encounter God with the Alpha community.
 Date   26 Aug – 14 Oct 2023 (Saturdays)
 Time   2 – 4 pm
 Place  Abraham & Living Rm @L1
 For registration, CLICK HERE
 For more info, please contact:
  Wai Cheng (English)  87978113
  Carol (Mandarin)    98425221